The 7th China (Mianyang) Science & Technology City International High-Tech Expo is approved by the Party Central Committee and the State Council, and co-sponsored by the Ministry of Science and Technology and the Sichuan Provincial Government, with the theme of "Science and Technology Innovation, Deepening Reform, Open & Cooperation" It is held regularly in Mianyang every year. The platform is forged for the purpose of opening up and cooperation by Sichuan Province handing with Mianyang City. Focusing on the technology innovation, the exhibition has been successfully held for six times and entitled "China National Top 10 Exhibitions". It has become an international science and technology event by discussing common developments and receiving extensive attentions and active participations at home and abroad.
On September 8, the Tech Expo with the theme of "Science and Technology Innovation, Deepening Reform, Opening and Cooperation" successfully concluded in Mianyang.
This is the feast of technology with five exhibition halls and total area of 70,000m2, Total 687 international and domestic high-tech enterprises and institutions are participated in the expo with more than 10,000 units of exhibits... A large number of high-developed products are unveiled.
As one of the representatives of high-tech enterprises in Mianyang, WalthMac was invited to display a number of independently developed and high-tech innovative products in the feast of futuristic and high-tech interaction.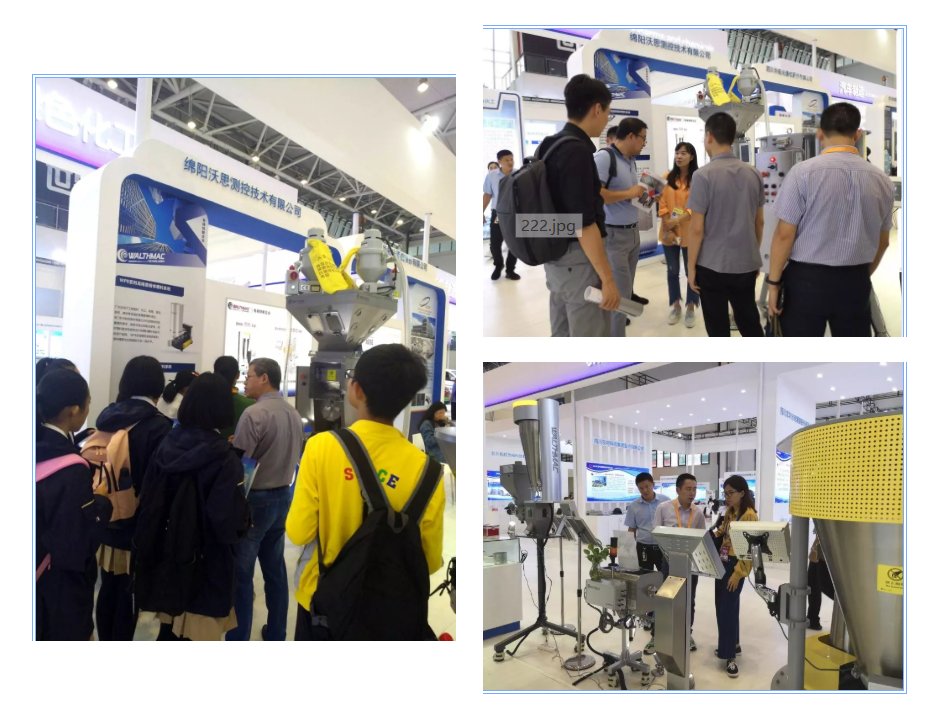 ‍
Exhibits
‍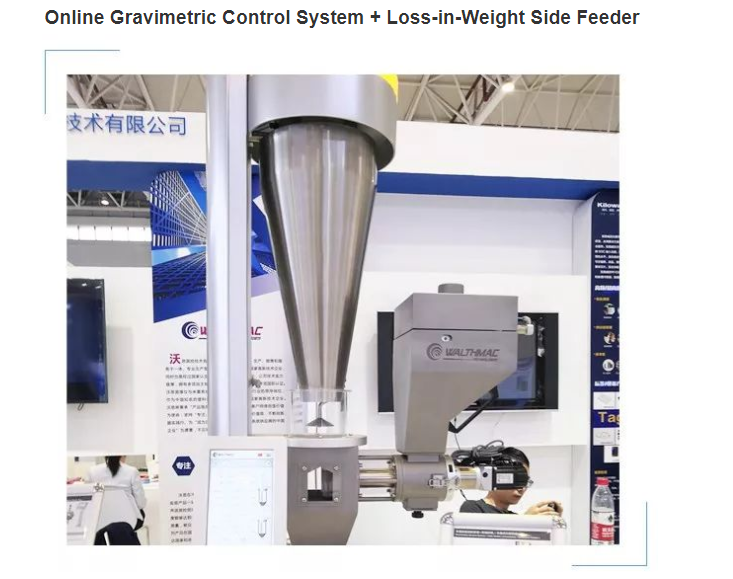 Online Gravimetric Control System adheres to the concept of automatic energy saving, the power is equal to 10W. The system will shorten start-up time and save raw material by 1-5%. Combined side feeder automatically follows the extruder to meet the requirements of different precision (automatically correct the feeding error, the error is <0.3~0.5%), stabilize the production process, improve the quality, and reduce the requests on the ability and quality of workers.
‍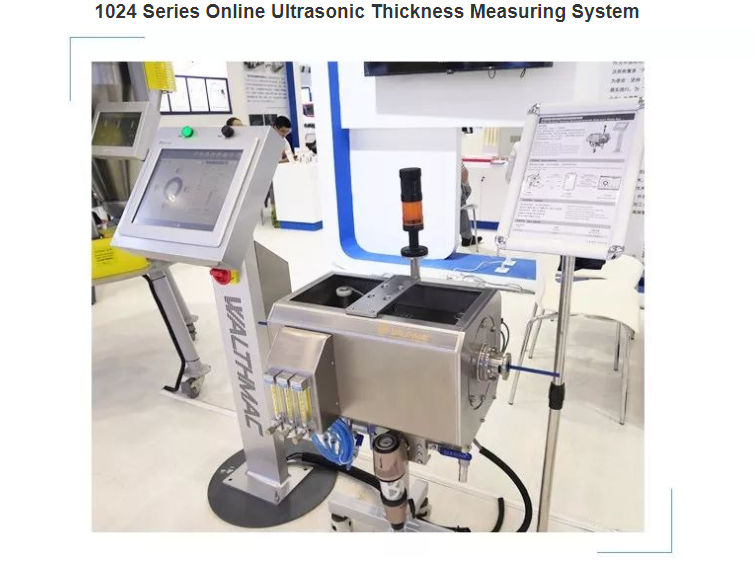 1024 Series Online Ultrasonic Thickness measuring system is cost-effective real-time quality monitoring system for plastic pipe. It is suitable for automotive brake tube, oil tube and catheter system. With the configuration including world-class ultrasonic probes, data processing software and hardware, it will realize on-line measurement on multiple geometric dimensions like wall thickness, etc. Powerful data analysis and management capabilities enable the system to detect product defects, reduce quality risks and production costs, and make production management simple and orderly.
‍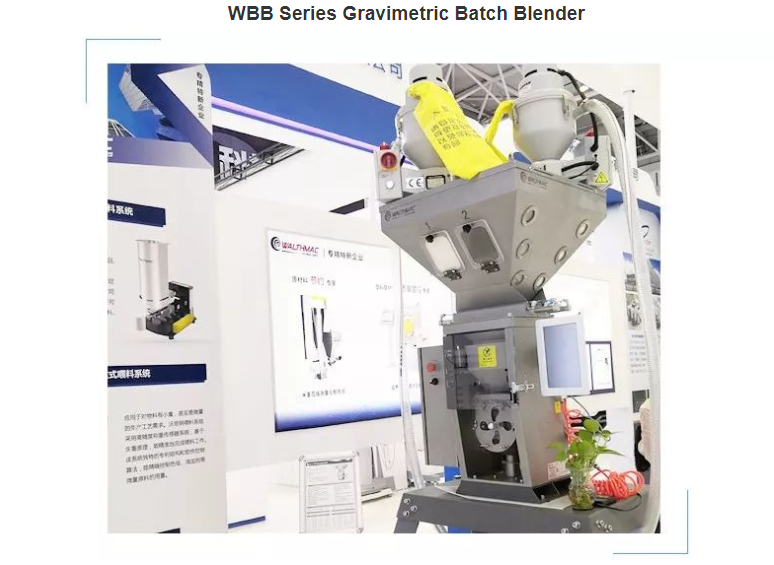 WBB Series Gravimetric Batch Blender with the functions of automatic accurate dosing and blending for multi-component raw materials replaces traditional manual and inefficient mixing methods, greatly improves production efficiency and quality and saves manufacturing costs. Walthmac has always been at the forefront of the industry in terms of accuracy of both dosing and blending and production stability as well. The quality of equipment exceeds international standards.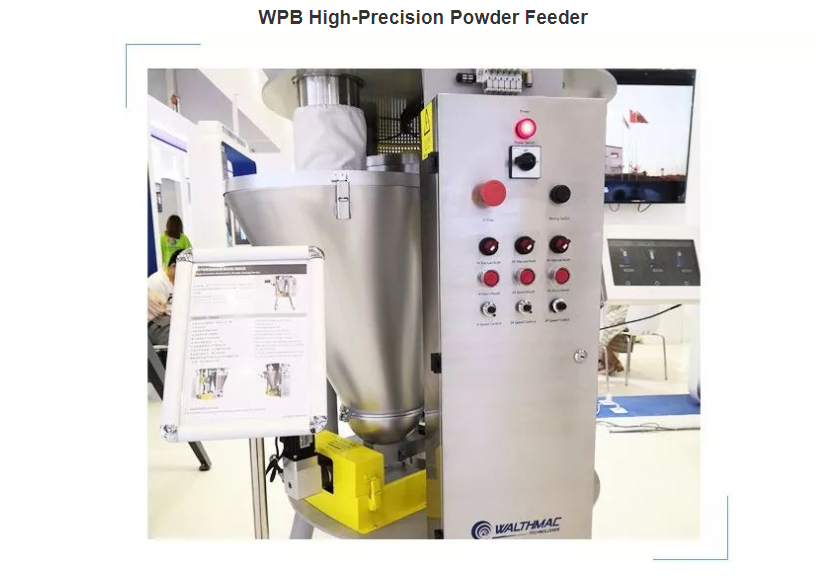 WPB High-Precision Powder Feeder is suitable for the production process with requests of feeding, proportional metering and on-line blending for multi-component powders, granules, liquids. By the help of high-precision high-speed weight detection unit with the resolution of one per four million; twin-screw conveying structure ensures both accuracy and reliability; the system can be used either independently or in combination, and multi-designed screw type is available based on varied feeding requests.
Science and technology innovation has become the mainstream in the development of industry. WalthMac will follow the footsteps of the times and provide customers with quality products and services. Let's meet again next round!